Winter wonderland
The coronavirus outbreak has affected lives and communities around the world, and the travel industry has been especially hard-hit. The lockdown effectively cancelled 2020's summer holiday season, meaning a getaway this winter will be the next best thing for many families
Going away in winter does offer some advantages. Prices are generally lower than in summer, resorts and attractions may be quieter, and a break from work could feel even more welcome when we're more fatigued. From skiing in Scotland to surfing in Cornwall, outdoor sporting opportunities are on our doorstep, while travelling abroad offers the chance to enjoy a change of scenery and potentially catch some rays. Also a crackling log fire and a well-stocked bar can make even a modest staycation feel indulgent, and there's something very satisfying about snow falling as you relax in an outdoor hot tub or browse a festive market.
It's important not to neglect your eyes while getting away from it all, and winter holidays pose specific sight-related challenges. Well-fitting sunglasses should fully protect your eyes, and we stock a range of frames suitable for all face shapes and sizes. Ask one of our team to show you our collection.
Activities like snowboarding and skiing may cause dazzle and glare, All the sunglasses in our practice provide 100% UV protection, while polarising lenses and anti-reflective coatings help prevent glare
Winter holidays involve moving between environments at different temperatures, which can cause glasses to fog up. Anti-mist coatings stop this condensation forming, while scratch-resistant coatings will help to avoid the eyestrain and headaches which may occur as our eyes try to focus through marks/scrapes. Imperfect vision can reduce everything from spatial awareness to endurance levels, so replacing an old or worn pair of spectacles or sunglasses is an important investment.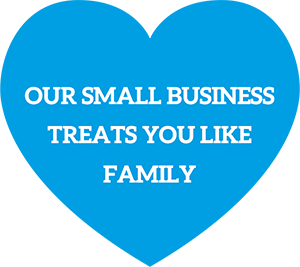 Share your love for independents
#loveyoureyeslovelocal
The optimal home office
For millions of UK workers, 2020 will be the year when home working became part of their nine-to-five routine. In turn, this has underlined the importance of having a proper workstation and optimal vision correction, particularly if home working is here to stay…
If you spend hours staring at small on-screen fonts, you may need glasses suitable for comfortable all-day use. Bespoke office spectacles can include VDU-specific varifocals and enhanced reading glasses. We'll prescribe lenses that help your eyes quickly refocus between monitor, keyboard and paperwork. We can also help you choose frames which fully cover your eyes, providing equally clear central and peripheral vision. Anti-reflective coatings reduce screen glare, while effectively eliminating reflections from light sources.
Augment natural daylight with full-spectrum lamps, whose crisp white light is better for reading and writing than incandescent bulbs and their less effective yellowish light
Alongside well-fitting glasses, good lighting helps to minimise eyestrain and headaches. A bright computer monitor in gloomy surroundings makes it hard to focus on anything other than the screen, leading to sore eyes and premature tiredness. We stock bottles of eye drops, which are great for keeping eyes hydrated and comfortable, though regular breaks away from the monitor are important, too.
A standalone monitor is preferable to an integrated laptop to reduce craning your neck downwards, lessening the risk of headaches and neck strain. If you need to use a laptop, the use of a docking station (enabling you to connect a mouse and separate monitor) will help to improve your posture. Position the monitor at eye level, and use a padded office chair with lumbar support.
Speak to our optometrist about how you can work from home while enjoying clear and healthy vision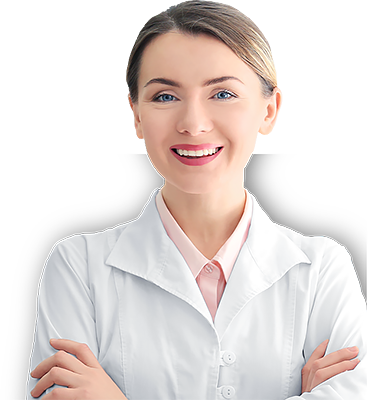 The light fantastic
If you watch archive footage of post-war Britain, it's immediately noticeable how spectacle frames tended to be thick and black. We've come a long way since then, with today's glasses combining lightness and strength in ways that would have amazed our grandparents.
Rimless frames are perhaps the ultimate example of lightweight glasses. As their name suggests, these minimalist frames feature a bridge and arms but no rim around the lenses, helping them to blend into your face without attracting attention. A marked contrast to attention-grabbing statement pieces like brightly-coloured or tortoiseshell frames, the limited use of material means rimless frames are naturally lightweight. This is also true of semi-rimless frames, which generally have a strip across the top of the lenses linking the arms, but nothing underneath. These are great for minimising the visual impact of glasses, and the absence of moulded frames can provide greater freedom in terms of lens shapes.
An evolution in frame design has occurred in tandem with advances in lens technology, making lenses slimmer and more lightweight along with the frames that house them
Manufacturing materials have also changed in recent decades. Today's frames are constructed using ultra-lightweight materials, including cellulose acetate - a cotton-derived plastic which is highly suitable for moulding or dyeing into numerous shapes and coloured patterns.
Metal frames are extremely light despite their natural strength, typically made using materials like stainless steel, aluminium and titanium. These hypoallergenic and corrosion-resistant frames are so comfortable, you could easily forget you were wearing glasses!
Today's lenses offer precise correction for both short-sightedness and long-sightedness, while advanced manufacturing techniques allow invisible protective coatings to be applied. Plastic lenses are naturally lightweight, shatterproof and suitable for fitting to a wide variety of frame types, including rimless and semi rimless designs. This means you can enjoy clear vision with long-term durability, while minimising both thickness and weight. Speak to us for details about the different frame and lens choices in stock in our practice.
Share your love for independents
#loveyoureyeslovelocal